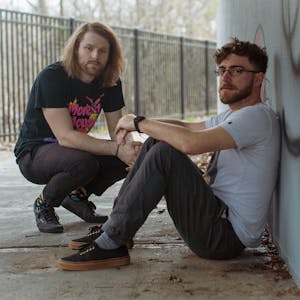 THE WORMHOLES *FREE Streaming on Mandolin & Facebook*
Neighborhood Theatre
"transcends traditional classification yet taps into elements of post-rock, synth-pop, and psychedelia"
Queen City Streams Series - Free Live Stream Performance Powered by Mandolin
This event will stream on Mandolin and Facebook for free. You can donate here on Eventbrite or during the event. Your donation helps the artists and Neighborhood Theatre.
The Wormholes are a high-powered duo hailing from Charlotte, NC. Their sonic universe consists of a guitar, a drum kit, and a series of interconnected synths, amps, and effect/looper pedals.

This innovative sound, produced by two mere mortals, transcends traditional classification yet taps into elements of post-rock, synth-pop, and psychedelia. The exploration of this sound yields a captivating, live performance that transports minds to a realm of electronic, textural bliss.

Venue Information:
Neighborhood Theatre
511 E 36th Street
Charlotte, NC, 28205